Father's Day Gift Guide! (2019)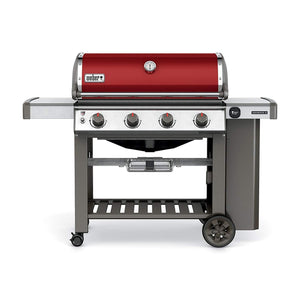 At Chef's Satchel, we believe that it is very important for us to thank those amazing Fathers out there. We have put together a list of the perfect gifts to make them happy! 
Give them the opportunity to whip up some great recipes. From fluffy mashed potatoes to baking cookies, this lovely Kitchen-aid is useful for not only professional chefs, but the chef fathers in our lives. 
This heavy-duty grill is built tough. Investing in a grill which eventually rusts and is not built great is not worth it. You'd rather invest in one of these to make it worth for a powerful burner along with a capability of the reaching high temperature for achieving the perfect grill marks.
3) Chef's Satchel Handmade Durable Leather strap Aprons 
Let's be honest, what gift is better than a handcrafted and hip Chef's Satchel leather strap apron. This apron is made to handle the hustle. Along with being the perfect durable barbecue apron, it is also the best utility apron with enough pockets to carry all of your tools and thermometer. It also has a slot to carry your towel to wipe. These pro chef aprons are built to last.
This little Sous Vide is loaded with amazing power and perfection. With an easy install, the Joules is ready to go. The professional chef tool is one great gift for Father's day.
The thermometer is worth the investment in wireless meat thermometers. ThermoPro serves perfect for its range of up to 300 ft for you to multi-task while the meat is being cooked. With easy to read and preset modes, it makes it a lot easier to remove the guessing game. 
Let us know some of your favorite Father's day gifts in the comments below!