What are some of your favorite cooking channels on YouTube for 2019?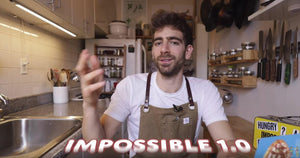 There are many many videos on Youtube being uploaded every minute to teach you tips, tricks, and different cuisines. Here are some of our favorite channels on Youtube for 2019! 
Along with being talented at what he does, he has a tenacity of adding hilarious comments to his videos. Chef John has had years of experience in cooking. 
Chef Andrew Rea is a self-taught part filmmaker and part chef. His Youtube channel is enjoyed by millions of his subscribers. With a unique approach, his videos are very entertaining. 
Craving Indian food? look no further, their great approach towards Indian food is sure to make your mouth water. With recipes ranging on different practice levels, you will surely find what you're looking for. 
Mike and Joshua have what we feel one of the most chill cooking channels on youtube. They demonstrate recipes which are sure to get you inspired to make the best of the food with ease. 
Bon Appetit
Claire is definitely the winning star for us in the show. She has taken up challenges of recreating big brand food products in each of her videos. 
Let us know in the comments below if there are any channels that are your favorites.