5 of Our Favorite Keto Dessert Recipes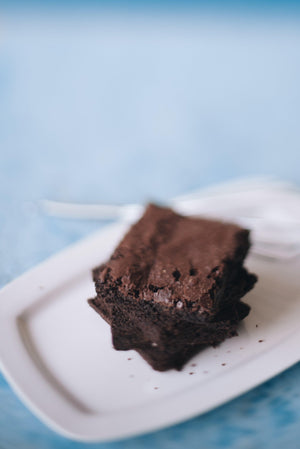 Let's be honest - Not all recipes are created equal, especially, those you do not want to waste your time and precious ingredients on. Recipes you'd want to try and test should be reliable and those that do not taste low on carbs. 
We have listed 5 of our favorite Youtube recipes which we think is sure to make you ask for more.
1) Keto Flourless Brownie
This simple recipe consists of ingredients which are extremely ordinary but give extraordinary results at the end. Simple to bake, easy to execute. Perfect for an evening dessert. 
 2) Keto Peanut Butter Cheesecake (No Bake) 
Keto and cheesecake were made to complement each other. No-Bake cheesecake is an answer to less stress if you're not fond of baked cheesecakes. 
This recipe does require some steps but, the end result is worth every bit. With every detail explained well, Sahil does a great job in demonstrating this recipe.
3) Low Carb Tiramisu 
Tiramisu is a timeless no-bake dessert which is a combination of espresso dipped ladyfingers and a creamy light sweetened mascarpone cream. This recipe has been taken a step further for those who love this dessert but need a keto alternative. 
4) Keto Cookies & Cream Ice-cream 
I mean, who doesn't love ice cream, especially when it is cookies and cream. This recipe is made to kill the cravings for store-bought cookies and cream. It tastes so good! 
5) Keto Mug Cake 
Craving a quick dessert? May we suggest the Keto Mug Cake. This quick 5-minute mug cake is by far the tastiest and the easiest a recipe can get in terms of fulfilling your cravings. Make sure you eat HOT!